Founders Festival
4th May Hybrid Event
London, Miami, Fairview Heights, Tacoma and Online
After the galactic success of the inaugural Founders Festival in 2022, the event is back with a sequel that promises even more. Taking place on May 4th 2023, Star Wars Day, in person – in both London and across the USA – and online around the world, leading Speakers will give you everything you need to make sure you have 'The Force' to start and grow your business.
This Year's Theme: The Business of Failure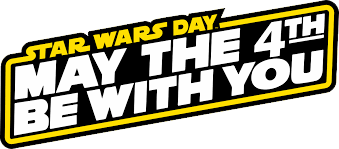 About the sessions
The Founders Festival is different. This isn't about hearing from 'motivational speakers' about how 'anyone can do it;' the reality is most people can't!
What we do is deliver the essentials, from people who REALLY know their stuff. That's why every session is short – expect 20 minutes of quality content; interactive – you get to ask the questions that really matter; and involved – each session includes a 20 minute networking break, with coffee, and the chance to develop your ideas with people in the same position.
At the Founders Festival, no-one sits on the side-lines!
The beginning phase of a business is the highest risk and highest uncertainty. Don't make the same mistakes as the failures!
"May the 4th be with you"

The online tickets give you access to all the talks, workshops, pitching events, competitions and plenty of networking. Ticket holders that are unable to attend on the day get on-demand recordings of everything, access to the post event LinkedIn networking group and a complimentary ticket to our Startup Hackathon held in September.
Founders Festival – 4th May Hybrid Event
London, Miami, Fairview Heights, Tacoma and Online
Part 1 – UK Times with focus on pre-launch. Virtual attendees on Zoom channel
Part 2– Pacific Times with focus on post-launch. Virtual attendees on Zoom channel:
10:30 – 10:35
Opening of the Founders Festival and Introductions
Jake Shaw – Simon Krystman
Jake and Simon introduce the day, what to look out for and how to get the best out of the Event.
---
10:35 – 11:00
Session 1. Networking with Mark Sapsford
Mark Sapsford
It's going to be a long day with lots to learn. Don't waste the opportunity to network with the other attendees, exhibitors and experts. Mark will be helping us prepare for a day of networking and learning. You'll be encouraged throughout the day to join in and network so pick up the tips of the trade in this session.
---
11:00 – 11:40
Session 2. It begins with an idea
Simon Krystman
How do you come up with business ideas? What makes a good idea? How to capture and share your ideas. Simon Krystman will kick off our theme for the day, Business of Failure, by taking us through the early stages of a business idea and how to begin your journey
---
12:00 – 12:40
Session 3. Researching – Everybody lies
Chris Fox
There's no point launching something that is already in the market unless you can do it better. There's also no point launching a product that doesn't solve a customer problem. Research is really important but how do you go about it? Can you trust your surveys and what people tell you? Chris Fox will give us some pointers in how to approach researching the market.
---
13:00 – 14:00
Lunch
Grab some food, network with other delegates, check your emails……. There will also be some online activities to entertain you!
---
14:00 – 14:30
Pitch Party to Dave and Simon
David Sexton – Simon Krystman
Pitch your business idea in 30 seconds and get feedback from our experts and the audience. Bad ideas welcome!
---
14:30 – 15:00
Fireside chat with entrepreneur
Winifred Soribe – Jo Joshi
How does it feel when you get it right? What's the journey like? 12Ronnies, Winifred Soribe will be chatting to the wonderful Jo Joshi about her entrepreneurial journey as well as her recent mission to help other female founders overcome challenges and build a support community.
---
15:00 – 15:40
Session 4. Idea Validation through to Product-Market Fit
Bill Murray
The most important skill an entrepreneur can acquire is validating ideas with customers. Without this step, the rest is pure luck and more often than not a vanity exercise in creating a product and brand that costs you lots of energy, time and money without sales. Bill Murray will be joining us online to take us through the journey.
---
16:00 – 16:40
Session 5. Legals & Intellectual Property
Anthony Rose
In this session we'll explore what you need to protect and how to look at the legal side of setting up your business. Anthony Rose is leading this session so come prepared with questions.
---
16:45 – 17:15
Afternoon Break
Kick back and relax. It's been a long day with lots to absorb. Time to reset!
---
17:15 – 18:00
Session 6. Business operations and Finance
Winifred Soribe – Michal Dallos
Running a business is another skill altogether. In this session we'll explore some of the do's and don'ts at the early stage of running a business. (Hybrid session with Michal Dallos and Winifred Soribe).
---
18:00 – 18:30
Local to Global (Joint UK & US)
Divya McMillin
In this session, we'll explore the post pandemic shift and how it opens up opportunities to launch businesses globally. Led by Divya McMillin in conversation with Simon Krystman and Tim Strege.
18:30 – 18:35
UK handover to the US
Part 2 of the Founders Festival will be hosted by The William Factory Incubator in Washington State. The UK attendees will finish with networking, beers and afterparty
10:00 – 12:00
Part 2 – The Business of Failure Post Launch (USA) Pacific Time
Tim Strege
We now move from pre-launch to post-launch stage following our theme of 'The Business of Failure'
---
10:00 – 10:30
Local to Global (Joint UK and US)
Divya McMillin
In this session, we'll explore the post pandemic shift and how it opens up opportunities to launch businesses globally. Led by Divya McMillin in conversation with Simon Krystman and Tim Strege
---
10:30 – 10:40
Scenes from Miami, St. Louis/Fairview Heights Metro & Seattle/Tacoma Region
---
10:40 – 11:00
Entrepreneur Profile(s) on Learning from Mistakes
Mario Castellanos
Personal story how and when I started in business – Lawn jobs Learning from lack of planning – Communications and Television Learning from not fully understand the market – Kitchen Marcela Learning from allowing vision, to block what's in front of you – Once Upon a Crime Learning how planning, market research, organization, and the right team can develop a solid idea – Mystery on Main Street
---
11:00 – 11:20
Entrepreneur Profile(s) on Learning from Mistakes
Paul Ellis
Born during a pandemic – the story of the Metro East Business Incubator (MEBI) – Presentation from Startup Space – David Ponraj
---
11:20 – 11:40
Entrepreneur Profile(s) on Overcoming Barriers to Finance
Giang Nguyen
Using Ideas Nest to Pursue Business Ventures
---
11:40 – 11:50
Let's Stay Connected! How to Use Founders & Mentors for Business Success
Grace Denney
---
11:50 – 11:53
What Miami Offers Entrepreneurs
Video/scenes from Miami Opportunities and resources for start-ups
---
11:53 – 11:56
What Fairview Heights Offers Entrepreneurs
Paul Ellis
Video/scenes from Fairview Heights – Opportunities and resources for start-ups
---
11:56 – 11:59
What Tacoma Offers Entrepreneurs
Video/scenes from Tacoma Opportunities and resources for startups
---
11:59 – 12:00
Wrap Up Minute
Giang Nguyen
Get Your Ticket
Whether you want to join us in person or online, click here for tickets.
The event is running from 11:30 – 19:00 UK time. For our colleagues in the US and elsewhere, each session will be broadcast live, and then immediately uploaded to our private YouTube account. That means, if your day starts a little later, you can catch up with the first recorded sessions and then join us live later in the day.
And every ticket includes access to the private video account to revisit this vital content.
What people said about last year's event
"Thank you to everyone who contributed to a wonderful day, including the speakers, event coordinators, and the lovely venue which is provided by #ARUlondon. I must say that I have never been more pleased to be an ARU student than today; everything went so well since it was instructive and simple to network. As I met and connected with wonderful individuals. I am quite delighted to have attended the #foundersfestival2022 and am looking forward to the follow-up from ARU. I was having so much fun that I didn't even have time to snap pictures, for which I am presently chastising myself."
"The atmosphere at the Founders Festival was buzzing with new ideas and useful information so much so that if I didn't already have a business I would go right away to create one. It gave me the confidence that if you have the right tools and mentors you can be astonishingly successful. I especially appreciated that the speakers were sharing useful concepts stemming from their business experience, not just theoretical stuff. Also the organisation pre and post event was spot on!
Next year I plan to bring my business partners."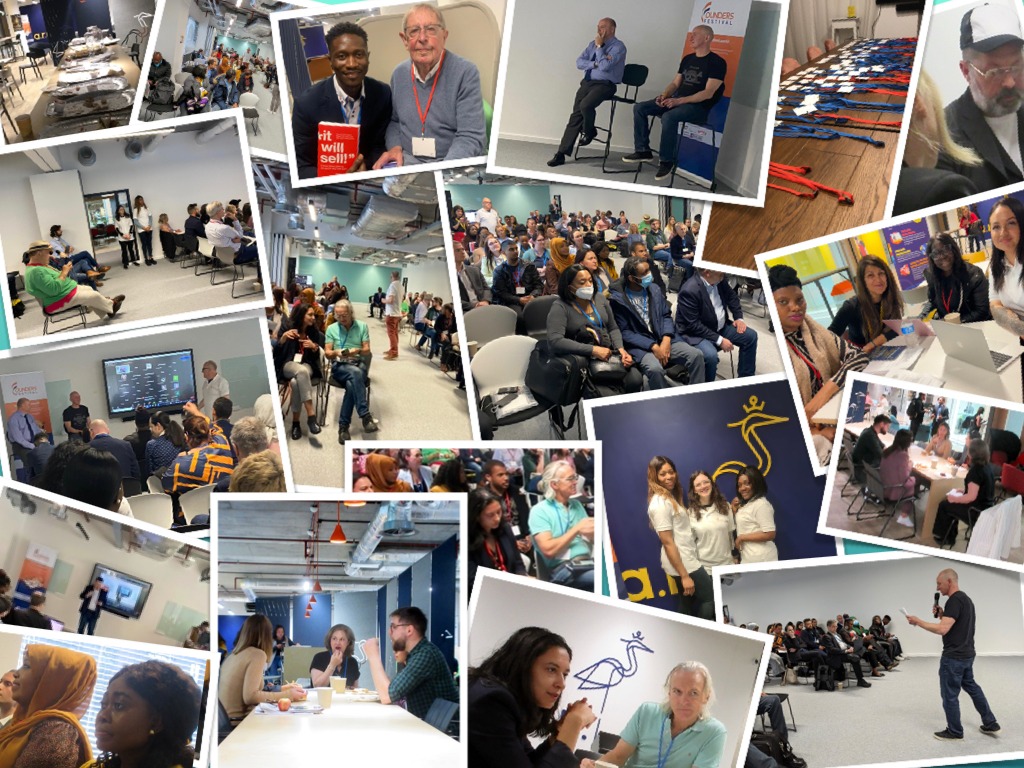 "The Founders Festival 2022 could not have gone better. From start to finish there was a genuine buzz in the room. So much energy and inspiration. Feedback from both student and alumni entrepreneurs has been excellent, they are eager for follow up events.  We cannot wait to run this again next year!"
"Founders Festival is a fantastic platform to engage with early-stage ventures and their teams. As a speaker the event was fun, with a superb vibe and energy. The audience asked really insightful questions and it was a fantastic opportunity not just to showcase my own expertise but also meet and network with everyone involved."
Some stats from last year's event
Delegates from 9 nations, dominated by UK/US
58-42 physical and virtual split
88% found new contacts/potential partners
95% rated the event very good or excellent
92% said they would return next year
Why YOU Should Attend
There's no shortage of business events, so why is this one unmissable?
Well, you'll get all the information you need to see if your idea is viable, without any fluff or bull. This isn't a 'motivational' event in which our speakers tell you that 'anyone can do it;' instead you'll learn the hard facts about the essential pieces that successful launches need.
You'll get it in concise 15 minute presentations, followed by Q & A, networking, meeting specialist exhibitors and having time to catch up on your emails.
Outside the main presentations you'll find an amazing collection of business mentors, coaches and potential investors who will give you the clear, honest feedback that will help you validate your idea and help you chart a clear route to success.
And, for those attending in person, hot and cold drinks, snacks, lunch and a networking event are all part of the ticket price.
What are you waiting for?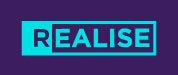 Where is the festival?
The Founders Festival is hosted at Anglia Ruskin University London, located on the 3rd Floor of their Import Building. Use the map for directions or contact us for more information on getting there. It will also be streamed online.